There are many ways to customize your Cadillac and one of the best is through customization with Bling emblems. Emblems are an easy way to personalize your car. Some people like to add it to their cars, some just want to look at them. Whatever your reason for wanting a bling emblem, here are a few categories and ideas you can use to help decorate any Cadillac model (the models we can customize include CTS, XTS, Escalade, CT4, CT5, CT6, XT4, XT5 XT6, ATS,SRX, ELR).
First you need to identify whether the emblems you have is one of these (we are also selling these emblems if you original Cadillac emblem is lost or damaged).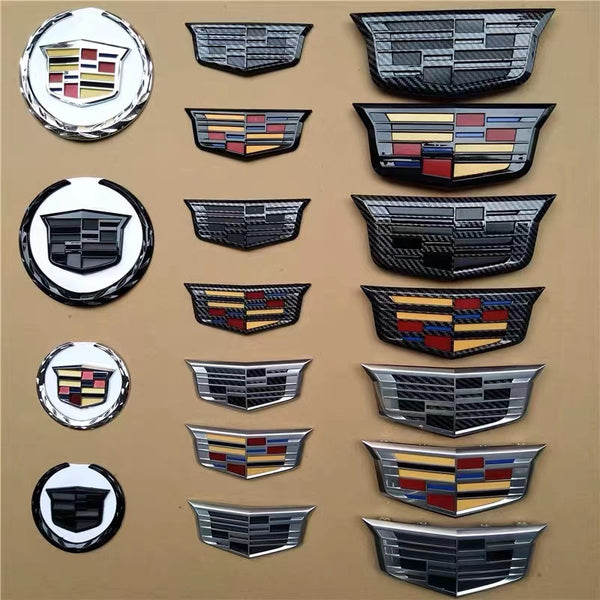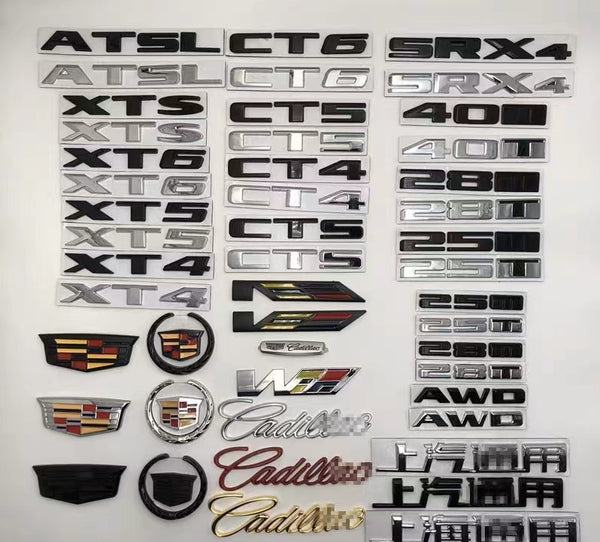 There are many ways to customize a bling Cadillac logo. We can make it in silver, red, silver tones or pink tones, or black tones.