As a dog and cat owner, I know just how important and special pets are meant. That's why some of our dog/cats related car accessories are always among our best sellers.
A great example is this I love my Schnauzer - Car Air Vent Decoration.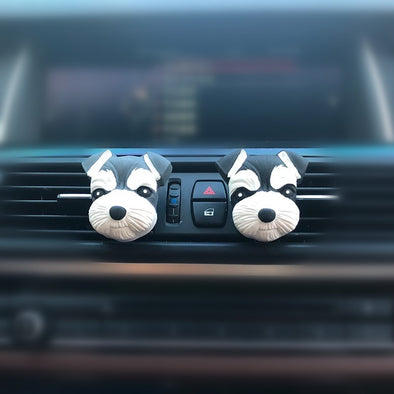 And the matching keychain.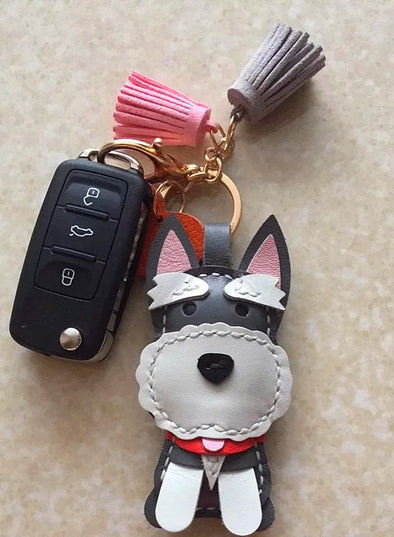 We received so many inquiries from pet owners to request more designs. So now we are introducing more custom-made dog and cat related car accessories.
24 different dog/cat types are designed for this car decal. Including Black cat in car, Schnauzer in car, Poodle in car, Samoyed in car, Golden Retriever in car, Husky in car, Gray cat in car, Corgi in car, Ragdool cat in car, Bichon Frise in car, Border Collie in car, Collie in car, Shetland sheepdog in car, Westie in car, Old English sheepdog in car, French buuldog in car, Shiba inu in Car, Alaskan Malamute in car, Doberman in car, Yorkshire Terrier in car, Pomeranian in car, Labrador in car, Orange cat in car, Jack Russell Terrier in car. More designs will be added soon.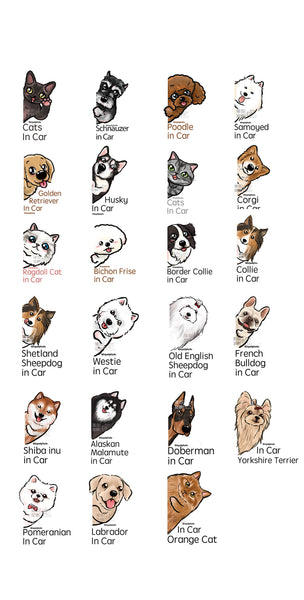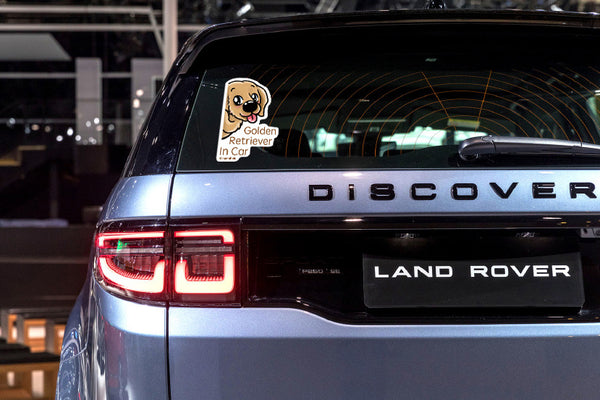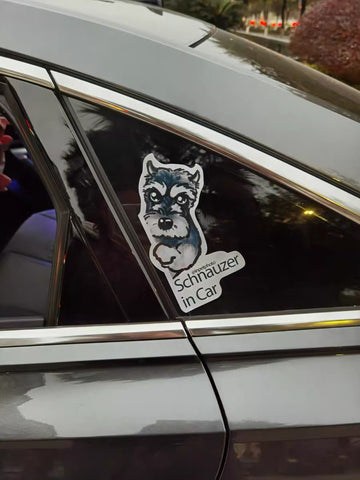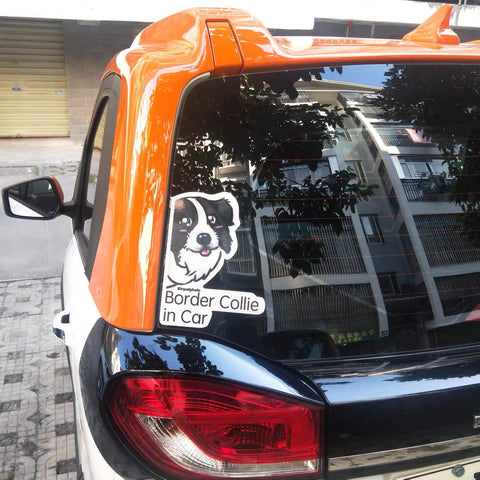 You can also send us the picture of your own pet and the dimensions of the decal you want and we will customize accordingly.